Founded in 1987, CanAmerican was born out of a strong desire to produce something innovative and reliable for the stone slinging industry.
Bob Sinke and his sons were working in the stone slinger industry in the early 1980s as consultants on product development and active users of the products. Through this experience, they decided that more had to be done to build better equipment. This was the start of CanAmerican Stone Spreader.
The Sinke family branched out on their own and broke into manufacturing, with a focus on building versatile stone spreaders and developing a reputation for reliable customer service.
Over the next 30 years, CanAmerican Stone Spreader grew its North American customer base. In 2010, CanAmerican Stone Spreader partnered with Lanau Industries, a Canadian manufacturer of high-quality dump bodies, to expand its product line. This partnership proved to be a positive move for both companies, allowing CanAmerican Stone Spreader to fill a niche in the market and secure new business.
In 2010, Glenn Sinke became CanAmerican's sole owner and president and he continued to lead the company's proud tradition of building high quality equipment and offering outstanding customer service.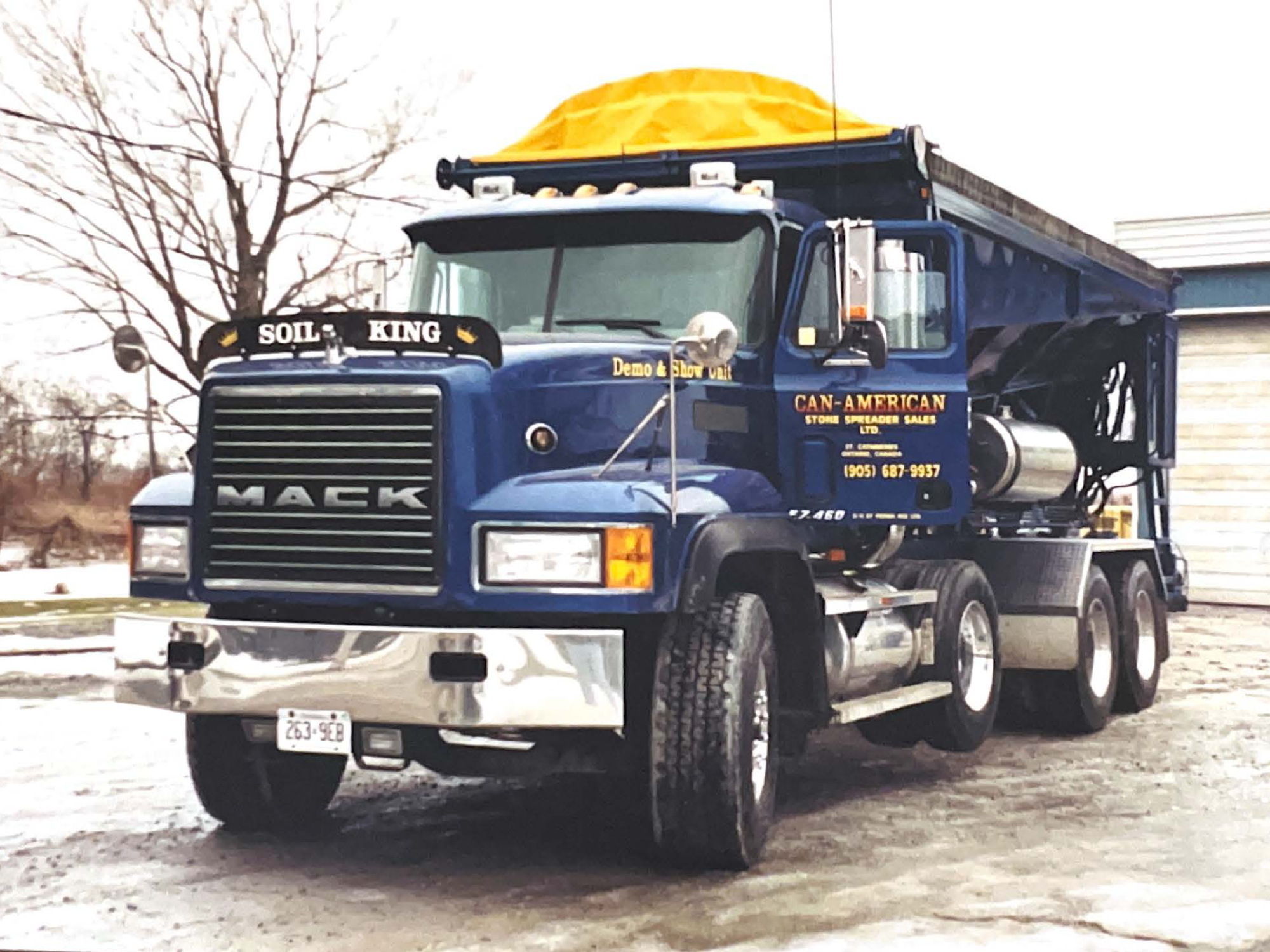 In 2014, CanAmerican introduced the Soil King Extreme. The Extreme is the most revolutionary and industry changing piece of equipment to ever hit the slinger market. Since then, the Soil King Extreme has been in extremely high demand and has forever changed the way operators can safely and efficiently operate slinger equipment.